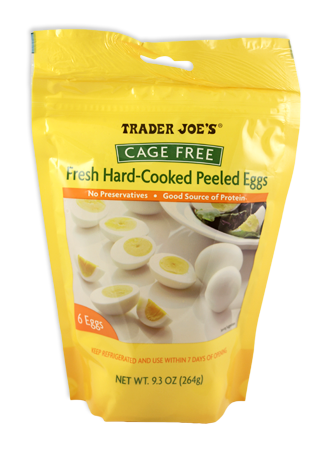 Jag har börjat inse att ett kokt ägg i fickan/handväskan är en livräddare för den som är pÃ¥ sprÃ¥ng och behöver fÃ¥ i sig mat pÃ¥ direkten. Förpackningen är av naturen är genial! SÃ¥ varför fÃ¥r Trader Joe's för sig att sälja sex skalade ägg i en plastförpackning?
Boiled eggs have the best packaging naturaly. So why are they sold peeled in plastic bags?
Ibland är det mer av ett gränsfall. Whole Foods drabbades av twitterstormen #orangegate när de sålde skalade mandariner i plastlåda. Men optimisten inom mig inbillar mig att det rörde sig om svårsåld frukt med skadat skal som förpackades om.
There are borderline cases. Like Whole Foods selling peeled mandarins in a plastic container. Hopefully because the  fruit was damaged making it more difficult to sell. 
Den här hösten väntar ett förpackningsproblem på den svenska fruktmarknaden. Våren var varierande och kall och äppleblommorna frös delvis.
Swedish apple are facing a packaging problem this autumn. A cold spring led to frozen apple blossoms.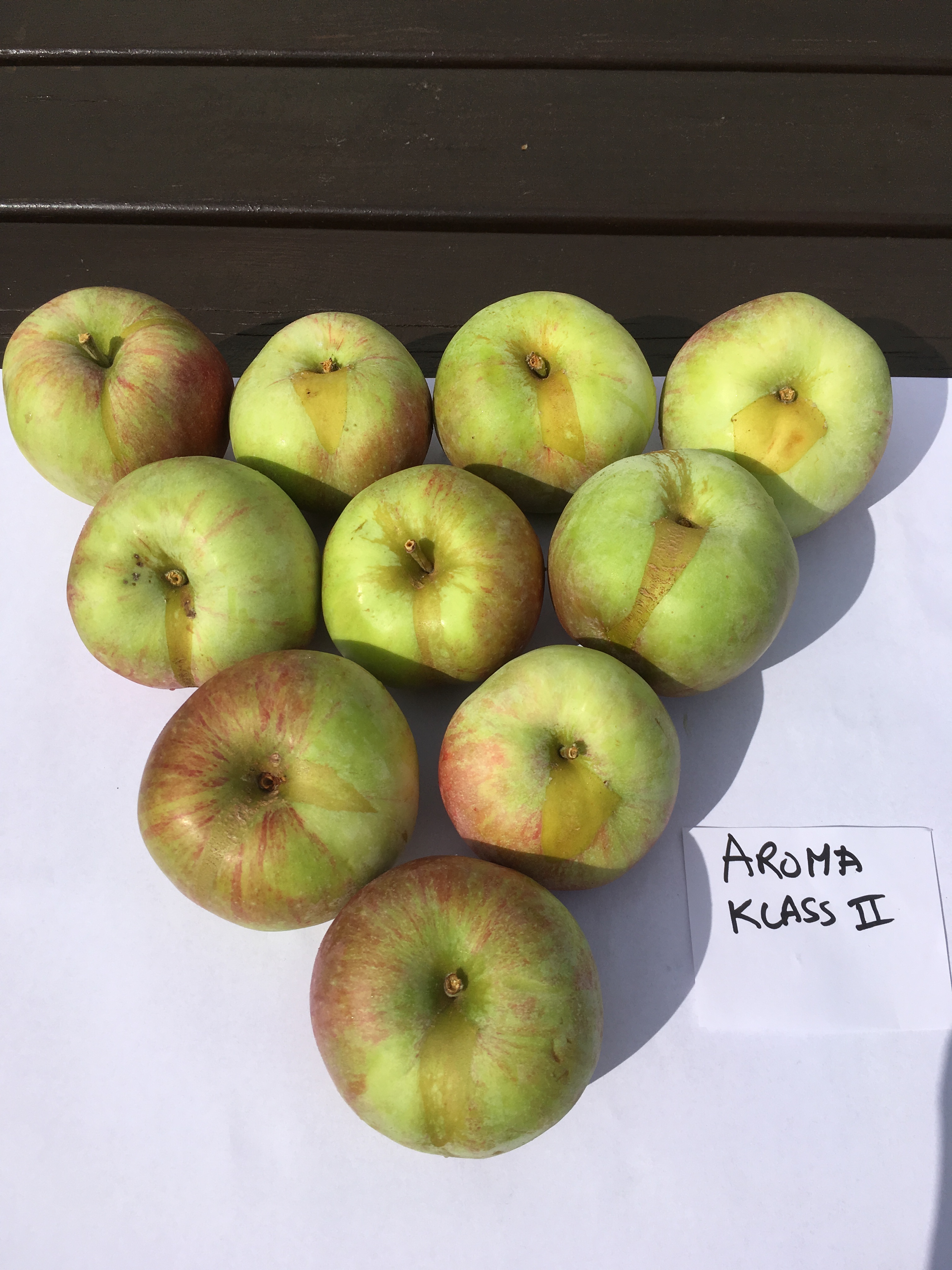 Frosten ger en skada på frukten som brukar kallas för slips. Det innebär att det blir en slipsliknande strimma i skalet. Det påverkar varken smaken eller utseendet på fruktköttet. Normalt sätt sorteras äpplen med slips bort till andrasortering eller industriklass. Men i år kommer även klass II-äpplen säljas i butik och nu gäller det för konsumenten att förstå att det är ett lika gott äpple som vanligt och att det inte rör sig om ett skadat äpple. Genom att även sälja klass II-äpplen kommer äpplena räcka till, vilket gör mig extra glad eftersom aromatiska lagom syrliga svenska äpplen är något av det bästa jag vet.
The frost made the apples turn out discolored, they have a tie "slips" and would normally not be sold as Grade A fruit. This year, they will how ever reach the stores, since they taste as good as any other apple. Everything isn't about appearance.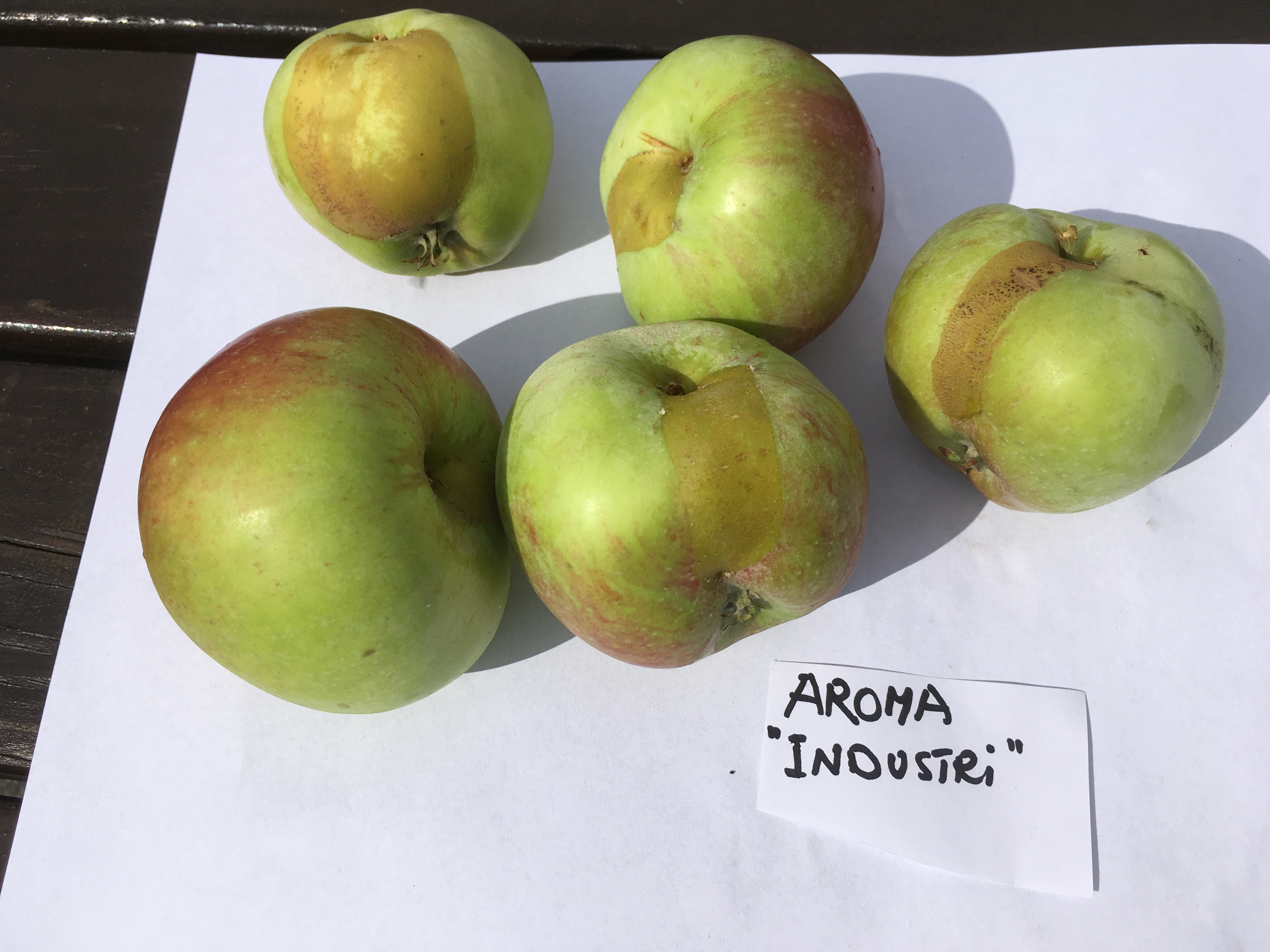 Är strimman, frostslipsen, mer än fyra centimeter klassas frukten som industrifrukt.